Discover how we promote your property through targeted strategic operations.
When it comes to selling or renting a property, communicating and making the most of its strengths is crucial.
We curate targeted marketing strategies in order to promote the excellence of the properties we manage. We benefit from every opportunity: video production and shooting, multi-portal planning and promotion, advertising on our social networks and website.
We devise a tailor-made plan for each property and rely on specialists in the field to create high-level content.
Beauty and uniqueness are what characterises the real estates we deal with and we want to show them to the fullest.
Our site is an online showcase for properties for sale and rent: from pictures, to descriptions, to promotion.
Each one has a dedicated section to show its aesthetics, special features, and tell its story.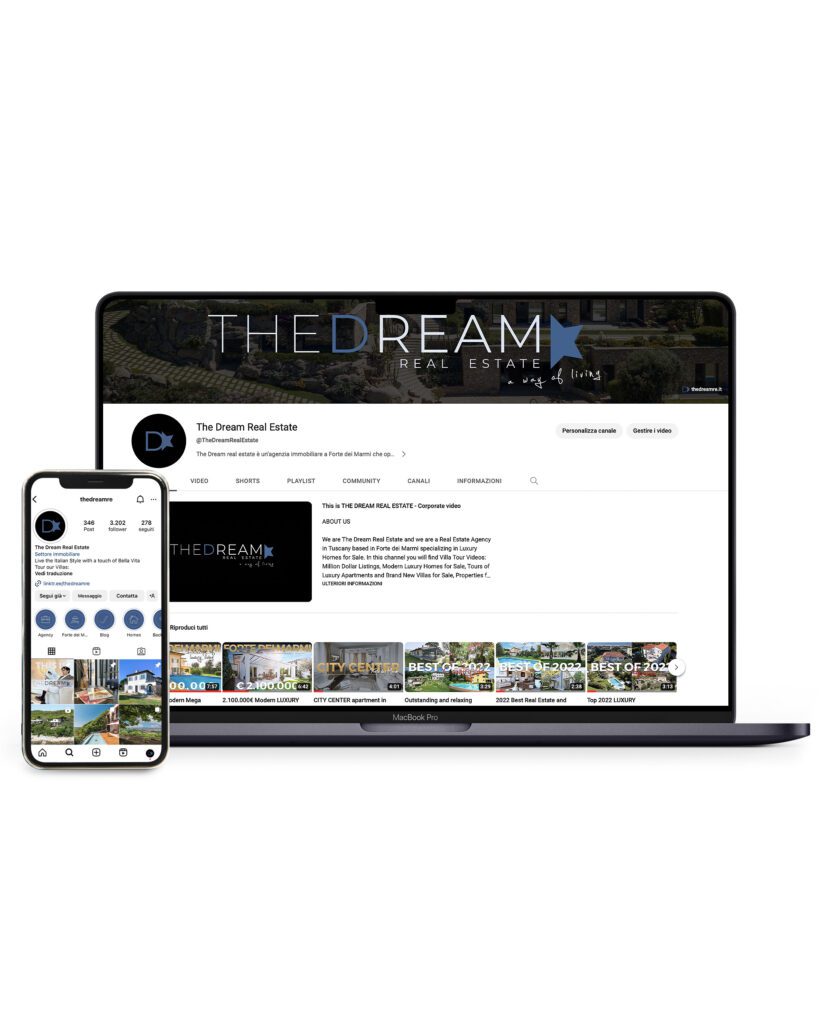 Telling real estate on social media in an effective way is an essential part of our process.
We study, design and create content suitable for all kinds of channels: YouTube, Instagram, Facebook and TikTok.
We favour Lifestyle, House Tour and Area Tour content to best showcase the elegance and beauty of the properties and the exclusivity of the Italian locations.
With the collaboration of professional photographers and videomakers, we create high-resolution content to enhance and valorise the elegance of properties for sale and rent, in all their features.
Online advertising campaigns on social networks and Google are the ideal tool to ensure greater visibility for real estate and reach new audiences.
We create custom content according to the target audience, studying and analysing with the support of specialists the objectives we are interested in deepening on a case-by-case basis.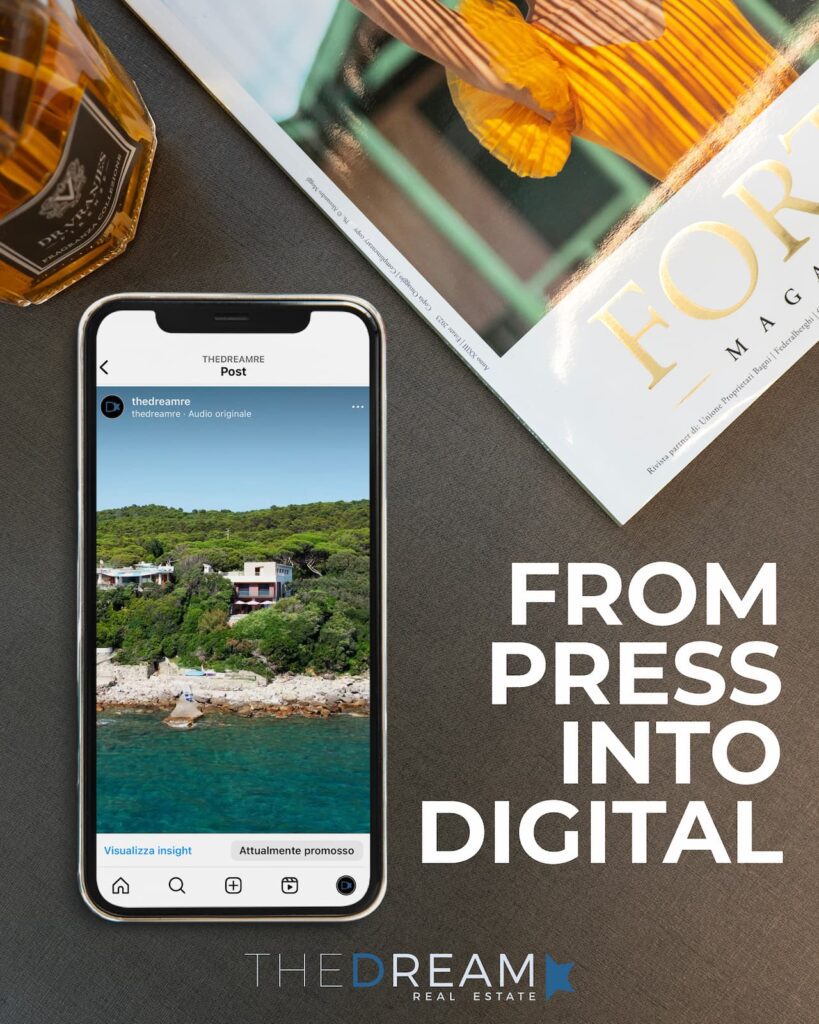 We identify the best national and international property portals on which to show properties.
Selected platforms where we know we can find a targeted audience of potential customers.
We like to show our projects from the beginning, 360 degrees.
We produce 3D renders and videos in order to present the characteristics of the property as accurately as possible from the outset: from its interior and exterior spaces to its architectural features.