Forte dei Marmi è una delle località di lusso più conosciute nel panorama italiano ed internazionale. La piccola cittadina toscana situata lungo la costa versiliese vanta una posizione geografica di estremo prestigio: bagnata su un fronte dal mar Mediterraneo e racchiusa dall'arco delle Alpi Apuane dall'altro. Questa posizione mitiga il clima sia in estate che in inverno permettendo un vita piacevole e tranquilla.
Inoltre Forte dei Marmi è in una posizione ottimale per raggiungere le città d'arte come Lucca, Firenze o Pisa e le fantastiche Cinque Terre in Liguria. Milano e i grandi centri economici del paese sono raggiungibili comodamente.
La celebrità di Forte dei Marmi non si deve solamente alla presenza di boutique, stabilimenti balneari e locali di alto livello ma anche alla sua storia, alla sua posizione e all'alto livello culturale ed artistico. Un mix di fattori che hanno reso nel tempo Forte dei Marmi "the place to be".
Il centro della città è sicuramente la zona più movimentata durante tutto l'anno. Gli eventi si susseguono e animano le sue strade e il lungomare. Boutique, arte e cultura, centri ricettivi, locali notturni, ristoranti stellati e molto altro.
Forte dei Marmi si snoda in vari quartieri, ognuno con tratti caratteristici ed unici che unito forniscono un mix perfetto per ogni esigenza. Centro, Roma Imperiale, Vittoria Apuana e Caranna.
History and success
Caranna, like Forte dei Marmi as a whole, has a history deeply intertwined with the development of the marble industry in the region.
At the end of the 18th century, the Grand Duke of Tuscany recognised the potential of the region's marble quarries and initiated efforts to develop Forte dei Marmi as a tourist destination. The creation of a marble road to transport this precious stone, as well as the construction of a small fortress to protect the quarries and the coastline, played a key role in the town's early history.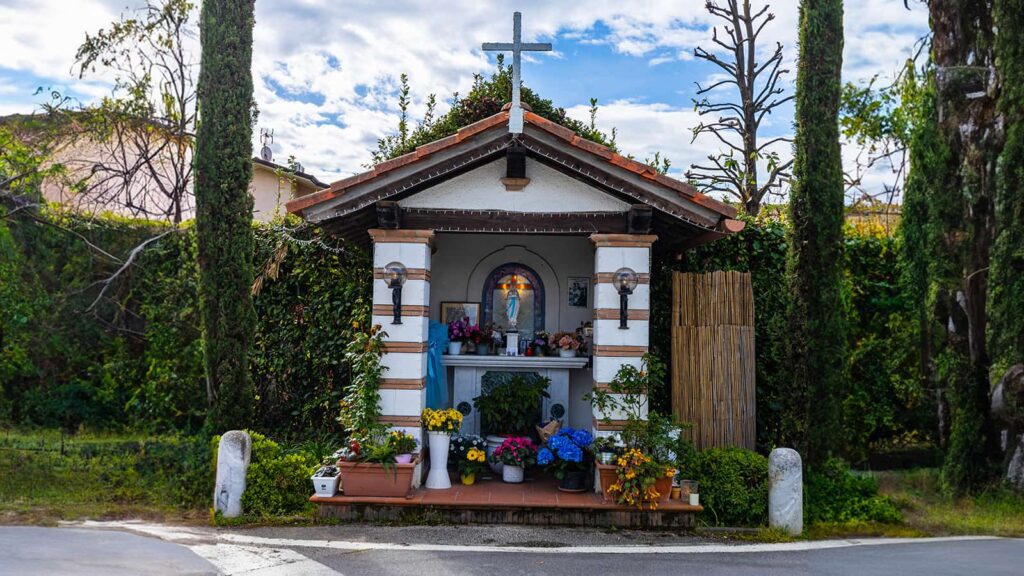 The history of Caranna, however, is much more recent. As early as the 16th century, this area was already inhabited, and there is a picturesque margin that once housed the oratory of San Jacopo, Filippo and Ermete. It is from this oratory that the renowned patron saint's festival of 28 August, known to all for its historical and cultural importance, originates. At that time, the area was already beginning to take shape, with communities gathering around the oratory to celebrate religious and cultural events. The feast of 28 August, dedicated to these saints, became a time of joy and sharing for the community, marking a tradition that still endures and unites people today.
Villas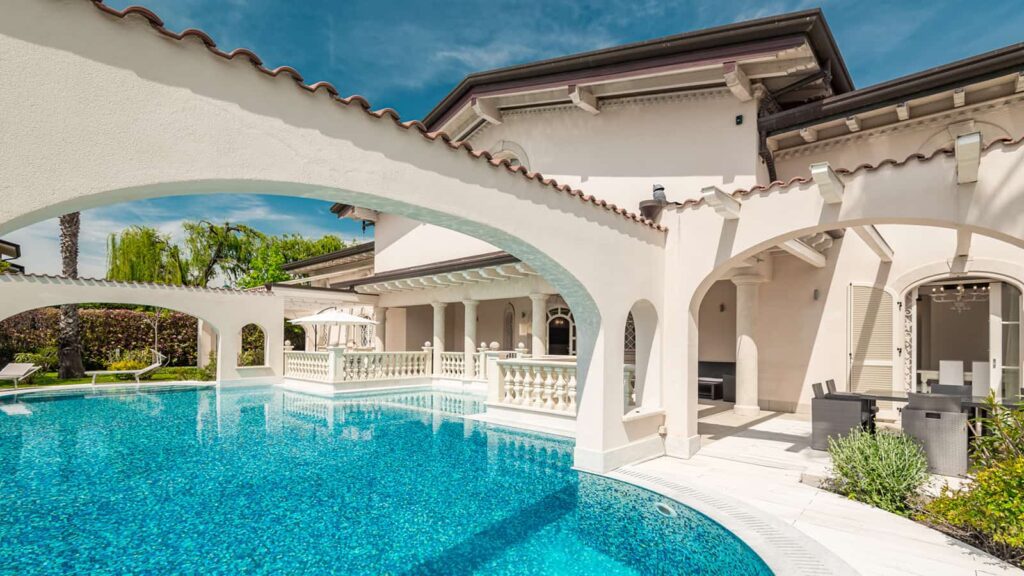 The Caranna district, with its residential character and its proximity to the city centre, has developed as a residential area to accommodate the growing interest in the city as a coastal tourist destination. This corner of luxury and tranquillity offers an exclusive fusion of refined living and natural beauty.
The villas are a testament to architectural grandeur. Crossing the threshold, one is often confronted with spacious and enchanting gardens, adorned with colourful flowers and lush vegetation. The gardens offer the perfect space for moments of relaxation and recreation, very often with swimming pools within them, the focal point for both relaxation and enjoyment.
The proximity of the Caranna neighbourhood to the city centre and the coast further emphasises the attractiveness of these villas, which can boast of silence and privacy without renouncing the most refined services and amenities offered by Forte dei Marmi, from luxury boutiques to exquisite restaurants.
Sport and leisure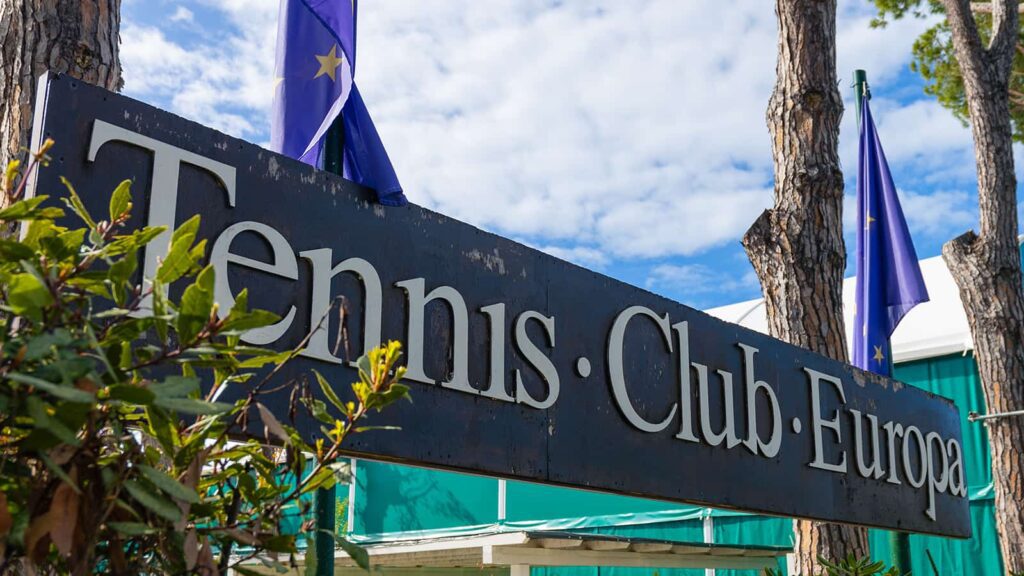 Sport and leisure The main park is known by the same name as the area, Caranna, and is a very large green space where you can take a peaceful walk, perhaps in the company of your pet, or have relaxing outdoor yoga sessions.
For sports enthusiasts, Caranna is the area where the prestigious Tennis Club Europa is located. The club's welcoming ambience and state-of-the-art facilities make it an ideal destination for amateur players and budding professionals alike.
The centre does not stop at tennis, however, and in recent years has introduced several Padel courts. Padel, a fascinating combination of tennis and squash, has conquered the world, and Caranna is at the forefront of this phenomenon. Whether you are an experienced padel player or a curious beginner, Caranna's courts offer a lively space to embrace padel fever.