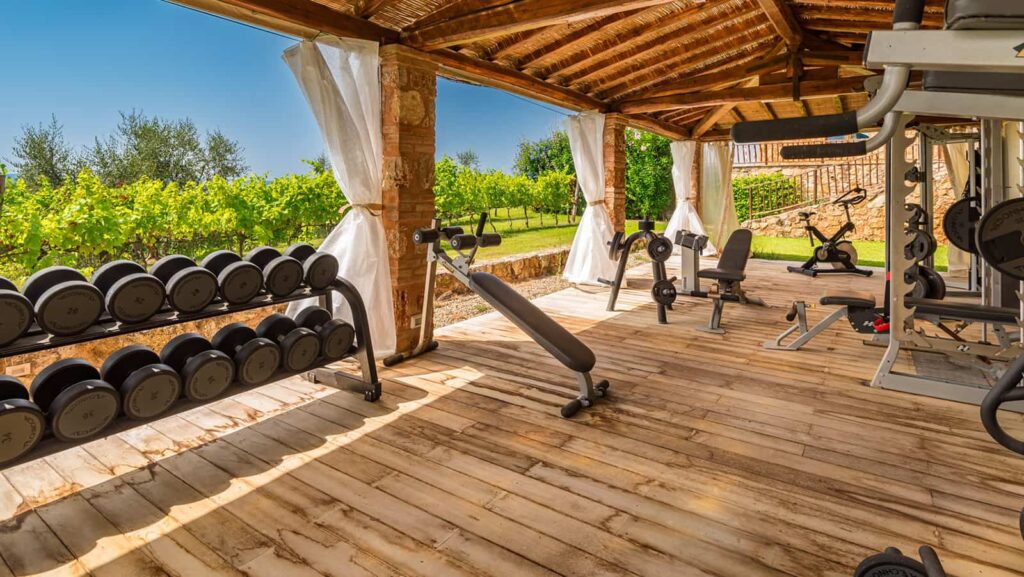 Practicality, time-saving, privacy… there are many reasons to choose to equip a room at home as a gym. But home fitness, training at home, is not just an alternative to the gym, but a different approach to motor activity.
First and foremost, it is extremely customisable: already in the choice of equipment, one can start from one's individual goals, which can be the most varied, from keeping fit at any age to sports competitions at various levels.
The personal trainer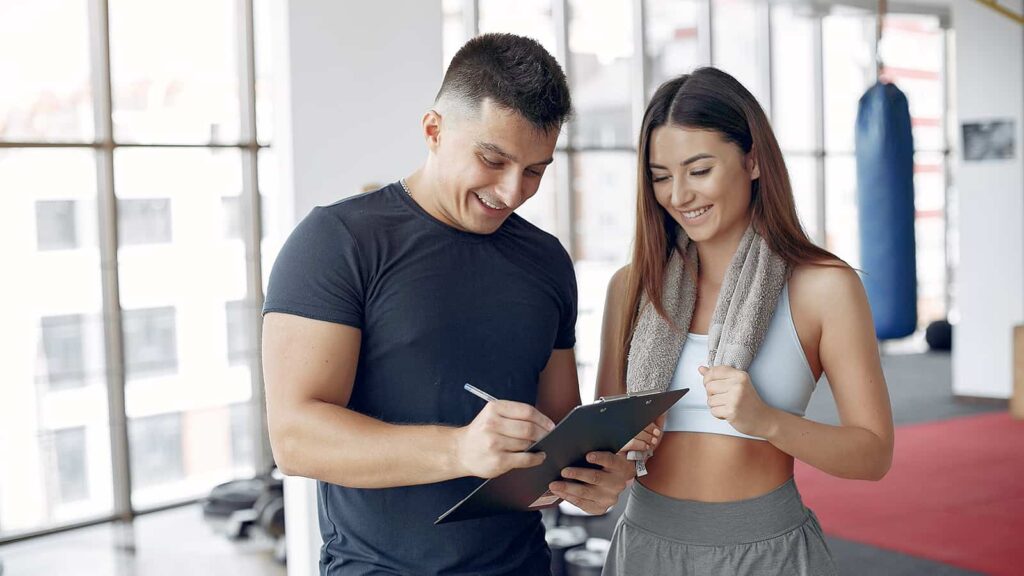 Personalisation also involves a specific training programme, which can be developed, and constantly updated and monitored, with the help of a personal trainer. Being supported by a professional is advisable for everyone, and for many reasons. The personal trainer can help in the initial phase of choosing equipment, and can be an indispensable support in fighting the main enemy of home fitness: laziness. Having a goal-based training programme and periodically evaluating its achievement is the best way not to stop training consistently.
Many personal trainers also offer their support online, through the various audio and video sharing platforms. And those who already have a good practice with physical training may decide to use one of the numerous, and effective, training programme apps.
Convenience and privacy
Another undoubted advantage is convenience: home fitness offers the possibility of exercising every day, at any time, of running or cycling without problems even when it rains, or perhaps even just catching up on missed sessions at the gym.
For some very famous people, it is also an almost obligatory choice: only one's own home can guarantee absolute privacy when exercising.
The choice of room and equipment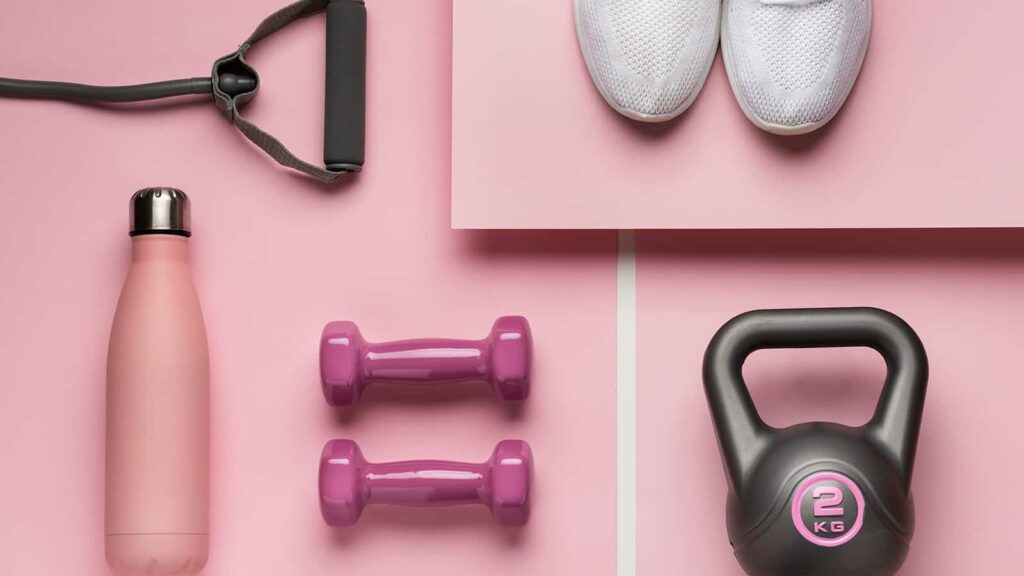 It is imperative that the room where you choose to set up your gym is well ventilated: under these conditions, even a basement room may be ideal, considering also that some machines are extremely heavy, and in some cases even noisy.
As for equipment, everything obviously depends on one's goals.
For pectoral and shoulder training, the simplest and most indispensable equipment are dumbbells. At a higher level is the barbell, fixed or adjustable, which allows many different exercises. However, the barbell is only recommended for those who already have experience in the gym with this type of training: otherwise it is essential to use it under the guidance of an expert.
In addition to dumbbells, a basic piece of equipment should include a mat, rope, ankle bands, and elastic bands.
Also very useful are multifunctional benches, which allow hundreds of different exercises to be performed in a limited space.
Among the 'trendy' equipment is the kettlebell, a cast-iron ball, weighing between two and 30 kilos and equipped with a large handle. It is one of the most widely used pieces of equipment for home fitness because it allows you to do many exercises with benefits for the whole body.
A classic and always very useful piece of equipment is the treadmill. The range of offers is extremely varied, and can really meet every need. If the objective is simply not to miss a running or brisk walking session in bad weather, a walking pad, a much simplified and less bulky version of the treadmill, may also be sufficient.
Nor is there any shortage of the classic exercise bike for training legs and buttocks, which is also widely used for rehabilitation. Here too, the market offers many different alternatives. The most advanced exercise bike models, as well as treadmills, are similar to those found in the gym and have integrated monitors showing speed, distance, calories burned and heart rate: very useful data for keeping track of one's progress. The digital interface also characterises high-end stepper models, which offer an interesting alternative to the exercise bike for training the lower limbs.
Our proposals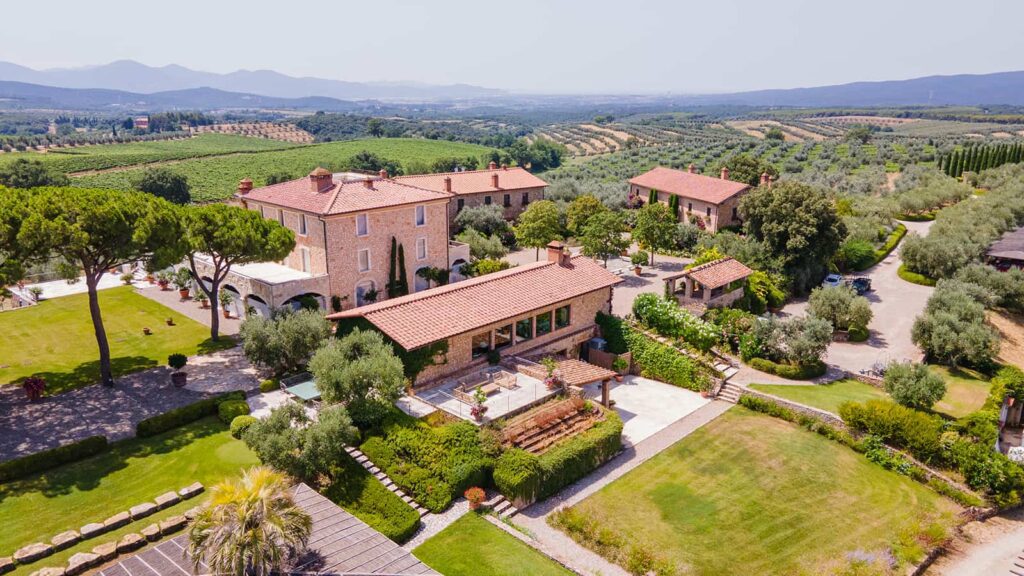 There are many, among the properties for sale at The Dream Real Estate, those equipped with a gym and other equipment for sport and physical activity, both indoor and outdoor.
Among these, a prominent place goes to Podere Incanto, in Massa Marittima (GR): a complex of several buildings, for a total of more than 2,000 square metres, surrounded by an olive grove, vineyard, orchard and vegetable garden, as well as a magnificent garden. The estate also includes a building with a spa, a gymnasium for yoga and gymnastics, and a sauna, as well as a golf course with two holes, a tennis court and a magnificent 240 square metre swimming pool. Plus an open-air cinema and ample space for convivial outdoor moments. A true paradise for those who love sport and nature.
In the Siena countryside, between the Crete Senesi valley and the Val d'Orcia, lies Villa Chigi, a 16th-century villa in the centre of the noble family's hunting estate. Surrounded by a large and valuable garden, with an olive grove that produces the best Tuscan olive oil, a helipad and a small lake, the property is enriched by ample space for sporting activities, including a bocce court and a billiard room.
Finally, we move on to Antignano, between Livorno and Castiglioncello. Here, 200 metres from the sea, we find Villa Cesare, a large design property (over 600 square metres), with attention to detail. Among the villa's peculiarities, in addition to access to the sea, is a pedestrian path that flanks the coast for a long stretch, ideal for walking or jogging. There is of course the swimming pool – sea view – but you can
also work out in the gym with Turkish bath. The large garden and numerous terraces offer perfect spaces for relaxation.