Tuscany is the place where natural beauty blends with cultural richness, creating a unique and
fascinating landscape. Located in the heart of Italy, Tuscany is a region that enchants visitors with
its variety of experiences: from art cities steeped in history to relaxing seaside resorts, from
majestic hills embroidered with vineyards and olive groves to imposing mountain peaks.
Tuscany's cities of art are authentic cultural gems. Florence, the capital, is famous for being the
centre of the Renaissance, with its unrivalled collection of art and architecture, the Cathedral of
Santa Maria del Fiore and the Uffizi Gallery. Siena, with its incredible Piazza del Campo, and Pisa,
with its famous Leaning Tower that has defied gravity for centuries, are other examples of
magnificence.
The Tuscan seaside resorts offer a haven of tranquillity and relaxation. Long, sandy beaches
stretch along the coast, bathed by the crystal-clear waters of the Tyrrhenian Sea. Locations such
as Castiglioncello invite visitors to enjoy the sun, sea and fresh fish cuisine. But it is Forte dei
Marmi that steals the show, with its exclusive atmosphere and sophisticated beaches that often
attract well-known personalities from all over the world.
The Tuscan landscape is a symphony of natural elements. The hills, covered with vineyards and
olive groves, tell stories of centuries-old traditions linked to the production of wine and olive oil.
These picturesque landscapes are enriched by ancient villages such as San Gimignano and
Volterra, true gems of art and history.
The culture and traditions of Tuscany are anchored in daily life. Traditional festivals, such as the
Palio di Siena, evoke the history and passion of the region. Tuscan handicrafts, from ceramics to
hand-worked leather. The cuisine, from cured meats and cheeses to seafood dishes, rich in strong
flavours and delicate when needed.
History and success
The history of Pisa is a fascinating weave that is interwoven with the past of Italy and the western
Mediterranean. From its humble beginnings as an Etruscan settlement, the city went through
periods of cultural, commercial and scientific splendour, becoming a major maritime centre and
contributing to the enrichment of the entire region.
Its origins date back to the Etruscan period, when the city was a strategic port and trading centre
along the Arno River. During the 1st century BC, Pisa fell under Roman rule and prospered as a
port and agricultural centre. However, with the fall of the Western Roman Empire, Pisa suffered a
period of decline, often invaded by barbarian peoples and in conflict with other Italian city-states.
In the 9th century, Pisa was reborn and began to establish trade relations with North Africa and
the East, contributing to its rapid maritime and economic development. During the 11th century,
the city engaged in a series of conflicts with other Italian maritime cities, such as Genoa and
Amalfi, for control of the western Mediterranean. During this period, Pisa reached the height of its
power, acquiring large portions of coastal territories and colonies in Sardinia and Corsica.
The famous Leaning Tower of Pisa, part of the cathedral complex, was built in the 14th century.
The Gothic architecture and the leaning bell tower became recognisable symbols of Pisa
throughout the world.
Over the following centuries, Pisa experienced moments of cultural and scientific renewal. The
University of Pisa, founded in 1343, became an important centre of study and research. Galileo
Galilei, one of the greatest scientists in history, taught at the university and conducted many of his
scientific discoveries in the city.
Today, Pisa is famous for its leaning tower, but it is also a lively university town and a centre for
scientific research. Its rich past is reflected in its cobbled streets and majestic historic buildings.
Art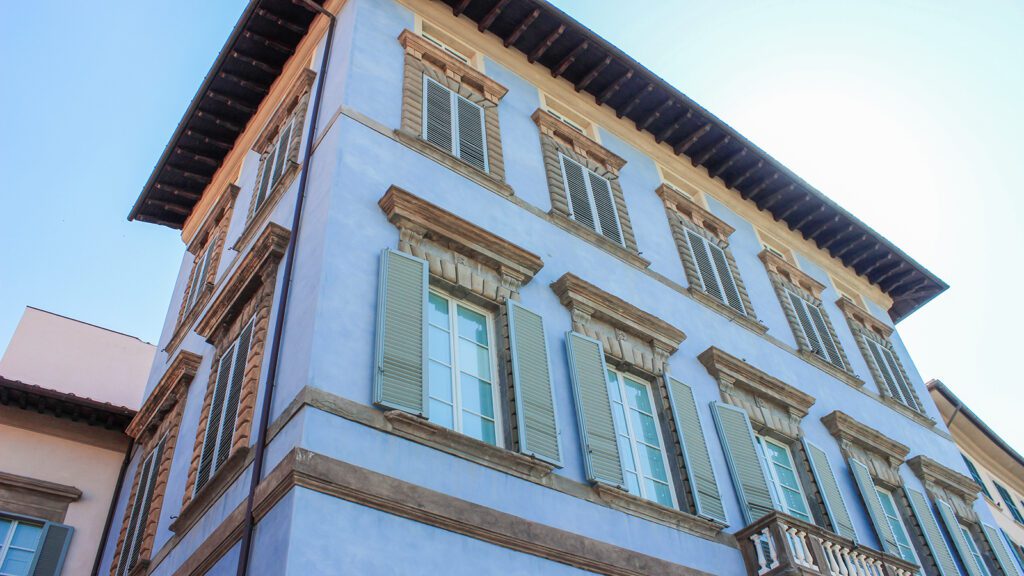 Pisa is celebrated for its artistic beauty and historical heritage. This Tuscan city enchants visitors
with its wealth of historical buildings, iconic monuments and a lively cultural scene.
The Tower of Pisa is undoubtedly the most recognisable emblem of Pisa. Originally designed as a
bell tower for the Cathedral, the tower is famous for its characteristic inclination. This construction
error was the basis for its notoriety, but the tower is also a sublime example of Pisan-
Romanesque architecture, with refined decorations and blind arcades embellishing its surface.
Next to the Tower stands the splendid Pisa Cathedral, also known as the Cathedral of Santa
Maria Assunta. This architectural masterpiece is a sublime example of the Romanesque-Pisan
style. The exterior façade is embellished with sculptures and bas-reliefs, while the interior houses
a majestic atmosphere with spacious naves, refined frescoes and an elaborate altar.
Pisa is home to a number of historic palaces that evoke its glorious past. The Palazzo dei
Cavalieri, an elegant example of Renaissance architecture, is one of the symbols of the city and
served as the headquarters of the Order of the Knights of San Stefano.
The Palazzo Blu is one of Pisa's cultural jewels, the venue for major art and cultural exhibitions. It
is distinguished by its deep blue façade, from which it takes its name.
The Arno River, which flows through Pisa, adds a unique charm to the city, ideal for romantic
walks with breathtaking views.
Pisa's cultural scene is further enriched by exhibitions and events celebrating art and creativity.
The city is famous for the Pisa Biennale, an event that brings contemporary works of art to
historical and cultural venues.
Surrounding landscape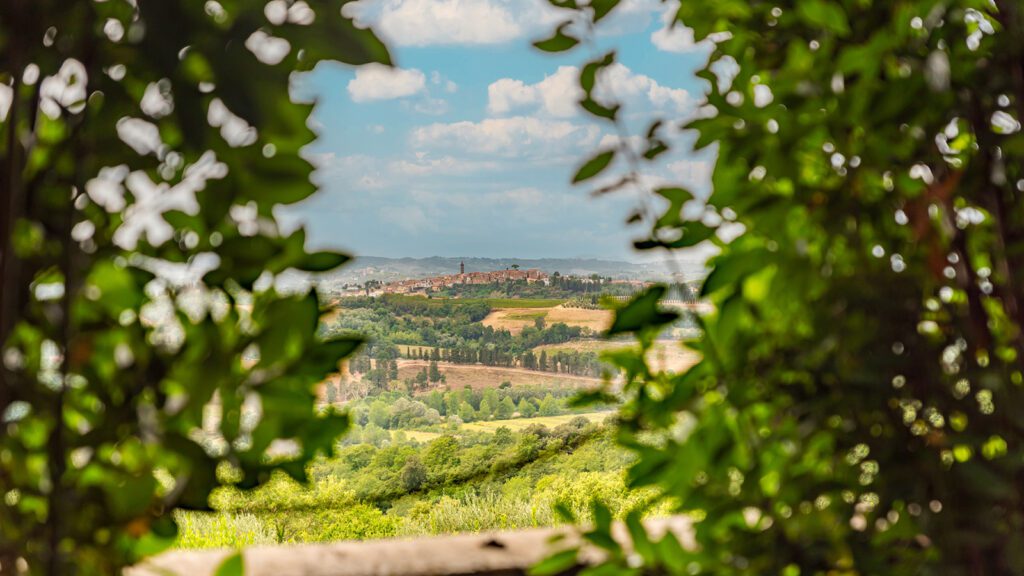 The area surrounding Pisa offers a fascinating and varied landscape, including rolling hills, rural
landscapes and charming localities that are home to historic residences and offer numerous
activities for visitors. Locations such as San Miniato, Vicopisano and Buti offer breathtaking
panoramic views of the city and surrounding countryside. These hills are often crowned by
castles, historic residences and ancient villages, creating a fairytale atmosphere.
San Miniato is particularly known for its medieval history and cobbled streets. Here you can visit
the Fortress of Frederick II and the Cathedral of San Miniato al Monte. Vicopisano, on the other
hand, boasts an impressive medieval castle, while Buti has the Villa Medicea.
In the immediate vicinity of Pisa, the town of Calci is home to the famous Certosa di Calci, a
Carthusian monastery that now serves as a museum and offers an important natural history
collection.
Activities in the area around Pisa are varied and suitable for all tastes. Nature lovers can go hiking,
horse riding or cycling through the hills and rural landscapes. The Tuscan hills are also famous for
the production of fine wines, hence the wine cellar tours with tastings.
There are also many restaurants serving traditional Tuscan cuisine, a culinary experience not to be
missed.
Clubs and restaurants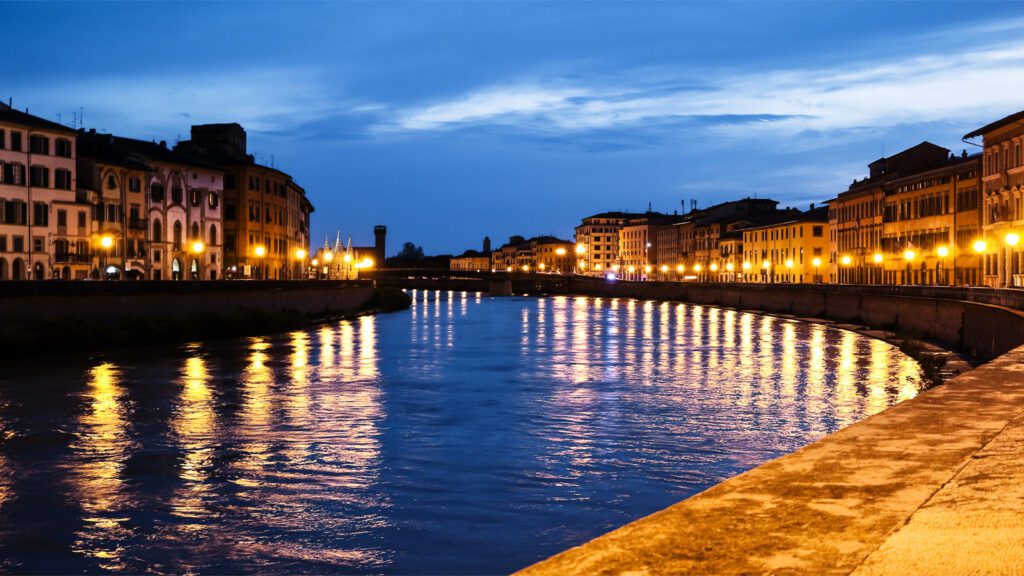 The city offers a wide choice of venues and restaurants that cater to every culinary taste, from
traditional trattorias to more refined establishments.
For those seeking a true Tuscan dining experience, the Michelin-starred 'Osteria dei Cavalieri' is a
charming option. This traditional osteria offers authentic dishes prepared with fresh, high-quality
ingredients. The cosy atmosphere and the menu ranging from pici (typical Tuscan pasta) to
ribollita (traditional soup) make this place an authentic Tuscan osteria.
Another restaurant recently included in the Michelin guide is 'Erbaluigia' with its mix of tradition
and modernity. Famous for its meat dishes, it maintains a simplicity tending towards the minimal.
A pleasant establishment in the historical centre, opposite the thousand-year-old church of San
Frediano.
For those looking for a more lively experience, Pisa's trendy venues offer a range of options. The
bars and cafés along the Lungarno are popular places to meet up with friends or spend time in
good company. Here you can enjoy a drink while admiring the Arno River and the breathtaking
panorama of Pisa illuminated at night. Central squares such as Piazza dei Cavalieri and Piazza
delle Vettovaglie come alive at night, attracting locals and visitors alike. Corso Italia is surrounded
by shops, cafés and restaurants. The soft lighting and charming architecture create a romantic
atmosphere perfect for a quiet stroll.
Boutiques
Pisa is home to a selection of high-class shops and boutiques that perfectly match the city's
unique atmosphere. Between the cobbled streets and historic buildings, prestigious shopping
destinations emerge, with Corso Italia at the forefront.
Corso Italia, Pisa's main street, is an elegant pedestrian street that offers a fascinating fusion of
history and high-end shopping. Along this street, one can find internationally renowned fashion
boutiques and jewellers. These shopping destinations not only offer luxury clothing and
accessories, but also convey the essence of Italian fashion and the art of craftsmanship. The shop
windows of the Corso Italia boutiques are an inviting overview of styles and trends, hosting
leading names in the fashion world such as Luisa Spagnoli or Victoria Secret.
Corso Italia is not only fashion: it is also a meeting point of culture and shopping. As you immerse
yourself in the vibrant atmosphere of the street, you can admire historical buildings, ancient
churches and palaces that tell the thousand-year history of Pisa. This combination of elements
creates a unique shopping experience, where art and aesthetics come together in a fascinating
embrace.
Besides Corso Italia, Pisa offers a variety of other high-class boutiques scattered around the city.
These shops often reflect the authentic character and unique identity of Pisa, offering a selection
of handicrafts, works of art and unique creations. Local jewellers are renowned for their
craftsmanship in creating fine pieces.
Villas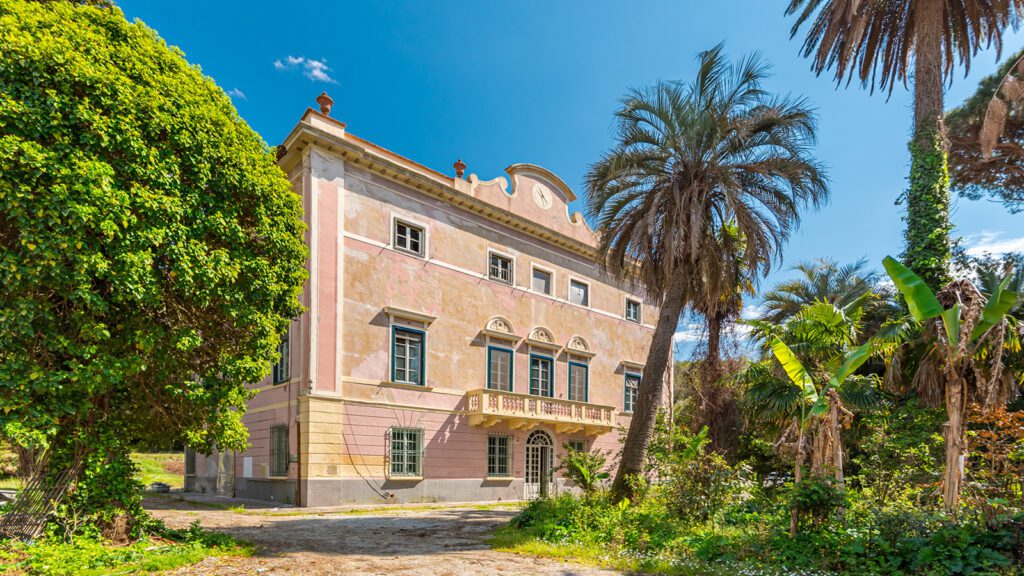 The Tuscan hills are full of magnificent luxury villas, historic mansions and modern residences,
creating an evocative landscape that enchants visitors with its beauty and refinement. These
properties reflect the timeless elegance of Tuscan architecture and the rich history of the region.
Luxury villas in Pisa represent a true experience of refined living. Many of these residences offer
luxurious accommodation, well-kept gardens and exclusive services. These villas have often been
restored with great attention to detail, preserving the original architecture and enriching it with
modern comforts.
Among the most prestigious properties, some historic mansions date back centuries, when they
were residences of nobles and aristocrats. These houses tell the history of the region and offer the
opportunity to immerse oneself in Pisa's fascinating past.
Next to the historic residences, Pisa also offers modern luxury residences and exclusive
penthouses. These properties combine contemporary design with state-of-the-art comfort,
offering spacious rooms and high-quality finishes. Penthouses, in particular, often boast
breathtaking panoramic views of the city and the surrounding landscape.
Outside the city, the panorama widens to large estates stretching across the hills. Many of these
estates are involved in the production of wine and olive oil, contributing to the agricultural and
culinary identity of the region. These estates often offer guided tours, wine and food tours and
even accommodation for those who want to experience an authentic holiday in the heart of
Tuscany.