Forte dei Marmi is more and more "the place to be": the place where you cannot not be. A rule that applies not only to those who choose it for vacations and periods of relaxation, but also, or especially, to restaurants, clubs and luxury brands.
Fashion and big brands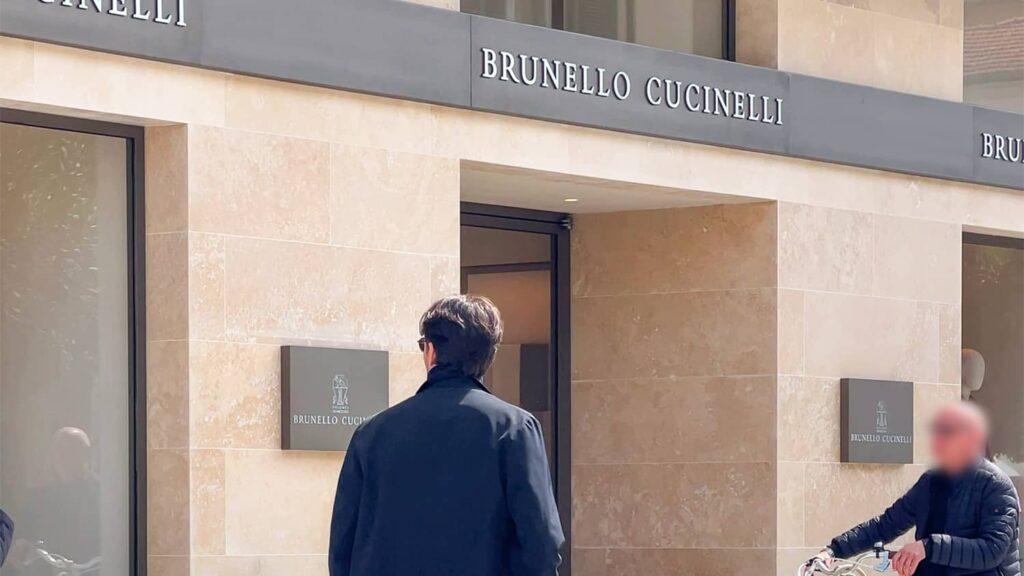 If we talk about fashion, virtually none of the big Italian and international names are missing from the roll call. The latest are Brunello Cucinelli's investment, about to move from its current location to what used to be the historic Principe clothing store on Via Carducci, and Dior. The Lvmh group brand will land in grand style in Forte dei Marmi, with a solution similar to the one adopted in Saint Tropez: an entire villa, overlooking Piazza Marconi,
will host a restaurant and boutique-atelier dedicated to clothing and accessories by the Maison Dior after a major renovation.
Among the big luxury brands that have just landed in Forte, or are about to do so, are Emilio Pucci, Pomellato and Borsalino.
Taken by the throat
But also making headlines are the openings of clubs and restaurants.
Like Antico vinaio, Tommaso Mazzanti's Florentine "schiacciateria," which, after Milano, Roma, New York, Torino and Los Angeles, has come to conquer Forte dei Marmi as well. At its opening on March 25, the new restaurant saw long lines of waiting customers and a complete sell-out. The restaurant, a step from the Fortino, has dedicated its "Forte dei Marmi" schiacciata, with Cantabrian anchovies, fried squash blossoms and ricotta and stracciatella cream, to the new location.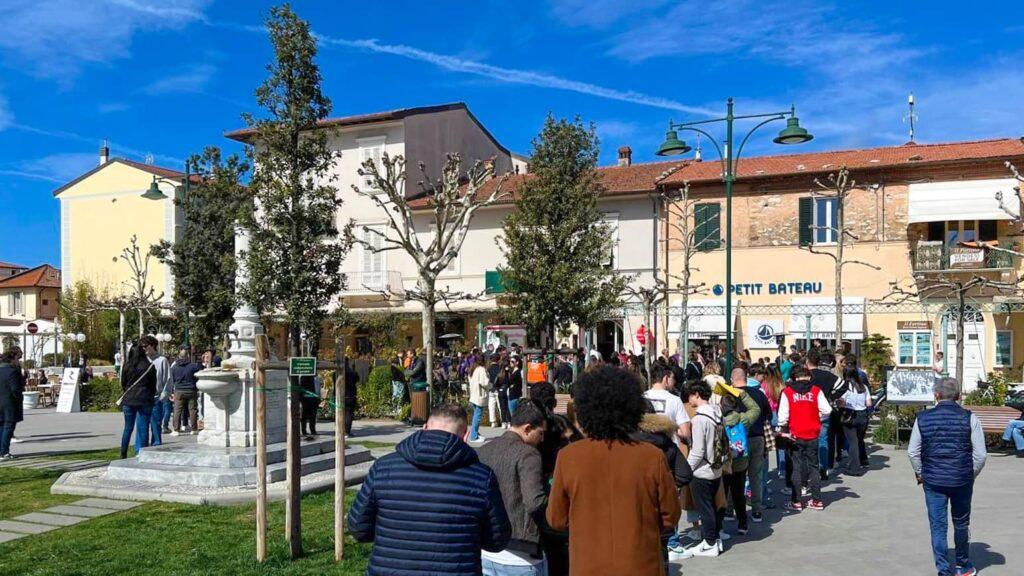 Ph. foto055Firenze.it
Also on the home stretch is a piece of Milano, the Marchesi pastry shop, founded in 1824 and now part of the Prada Group. Present for many years on Via Carducci, Prada has taken over the Caffè Principe, adjacent to its boutique: here will be born, in respect of the historic sign, the new Caffè Principe by Prada, entrusted to Marchesi management. The ground floor will continue to house the café with its large outdoor space. On the second floor, the terrace will host a new restaurant, with views of the sea and the whole town.
Postponed, however, at least until spring 2024, is the opening of Flavio Briatore's Crazy Pizza, which rumours were certain until a few weeks ago.
A step away from the center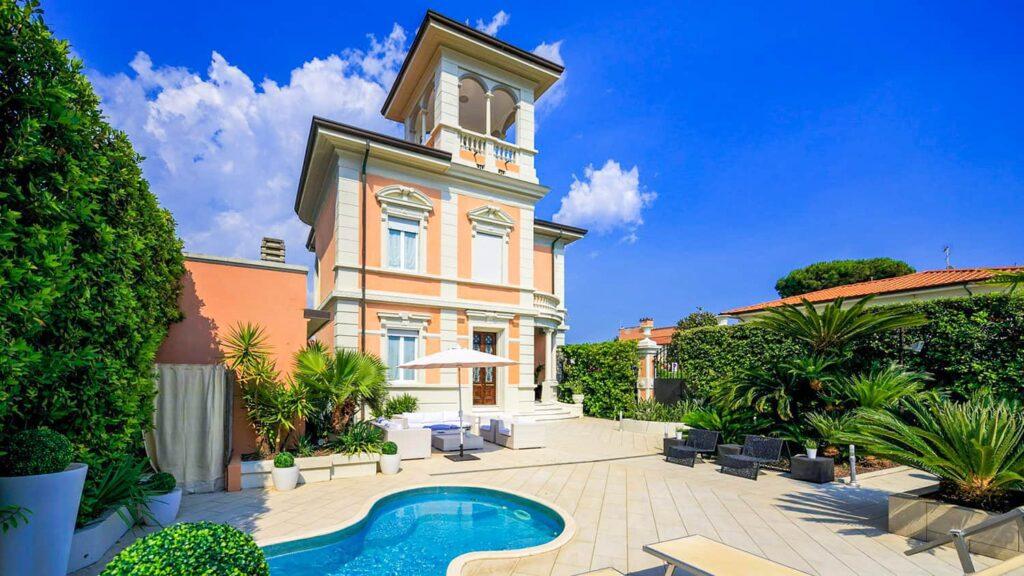 For those who want to enjoy the life of the center of Forte dei Marmi, without giving up the comfort, quiet and charm of a villa with a garden, the choice, among the proposals of The Dream RE, is wide.
For example, Villa Elena: a fully renovated historic building, just 100 meters from the center, with an Italian garden and swimming pool. Or Villa Torretta, a precious Art Nouveau building a step away from the sea, restored with the utmost care; in addition to the garden with swimming pool, it is characterized by the extraordinary turret with roof-terrace, which offers an incredible view between the sea, the Apuan Alps and the city center.
Newly built, on the other hand, is Villa Pagoda, which offers large spaces, both indoor and outdoor, natural materials such as stone and wood, privacy and tranquility, just a few steps from the
CREDITS – Cover photo Alessandro Busi